DFRobot - 4WD Remote Control
DIY Remote Control Robot Kit (Support Android) 4WD
COD :
DF-COMB0004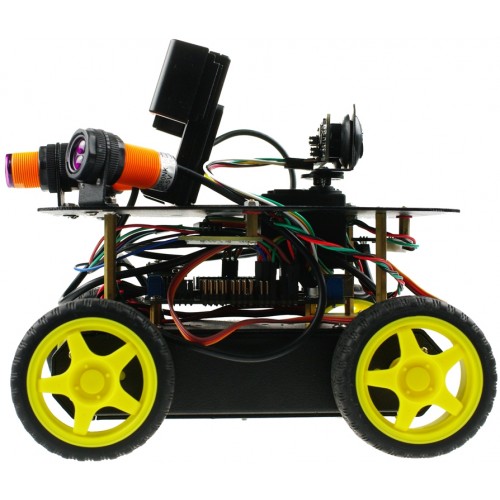 | | |
| --- | --- |
| 238,24 € | (excl. VAT) |
| 290,65 € | (incl. IVA) |
Disponibilità :

| | |
| --- | --- |
| | spedito in 3-7 giorni |
quantit&agrave disponibile:
20
Chiedi informazioni per questo prodotto (Ask a question about this product)
---
This basic robot is intended for you to create a small autonomous or remote controlled robot. 
Although the kit includes all essential parts to make an autonomous robot, it is intended to allow you to add your own electronics in order to satisfy your objectives.
Dim lights Embed Embed this video on your site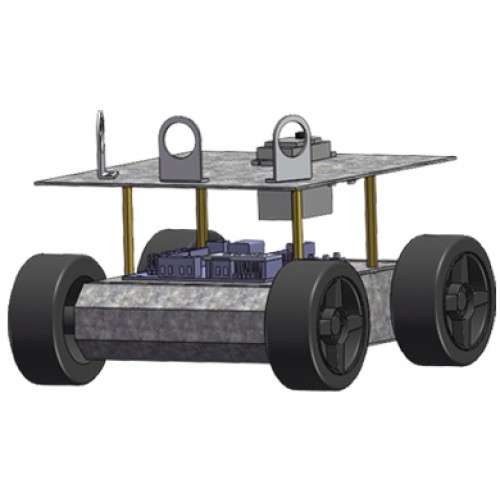 Application
sample code is provided so that you can use your mobile phone with the Bluetooth to control the robot.
A sample code which you can modify to use your existing IR controls to control your robot is provided.
Giving a robot life is amazing. The great thing is that you can make your robot have its own personality. You can program it to react to obstacles in its own unique way. We provide some sample codes you can use to understand how the robot operates and observe its DFRobot personality.
Specifications
Overall

4WD Mobile platform Motors: 3-12V DC
peed: 90cm/s
Dimensions: 200mm x 170mm x 105mm

Microcontroller

Atmega 328
14 Channels Digital I/O
6 PWM Channels (Pin11,Pin10,Pin9,Pin6,Pin5,Pin3)
8 Channels 10-bit Analog I/O
USB interface
Auto sensing/switching power input
ICSP header for direct program download
Serial Interface TTL Level
Support AREF
Support Male and Female Pin Header
Integrated sockets for APC220 RF Module and DF-Bluetooth Module
Six I2C Interface Pin Sets
Two way Motor Driver with 2A maximum current
7 key inputs
DC Supply:USB Powered or External 7V~12V DC
DC Output:5V /3.3V DC and External Power Output
Dimension:90x80mm

Motor Specification

Gear Ratio 1:120

No-load speed(3V):100RPM

No-load speed(6V):200RPM

No-load current(3V):60mA

No-load current(6V):71mA

Stall current(3V):260mA

Stall current(6V):470mA

Torque (3V): 1.2Kg/cm

Torque (6V): 1.92Kg/cm

Size: 55mm x 48.3mm x 23mm
Shipping List
ROB0003

4WD Mobile Platform (Arduino Controller Supported)

(1 unit)
DFR0004

Romeo-All in one Controller (Arduino Compatible Atmega 328)

(1 unit)
DFR0107

IR Kit For Arduino

(1 unit)
FIT0063

10 sets M3 * 10 hexagonal standoffs mounting kit (1 unit)
SER0020

DF05BB Standard Servo (5kg)

(1 unit)
Documents
Competition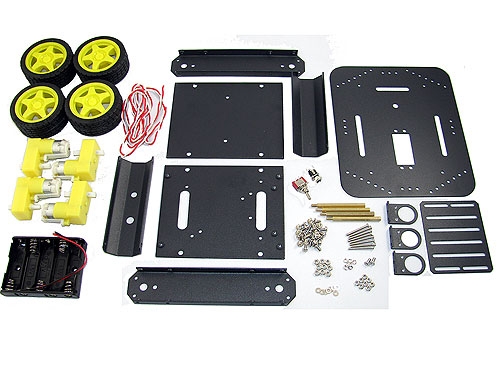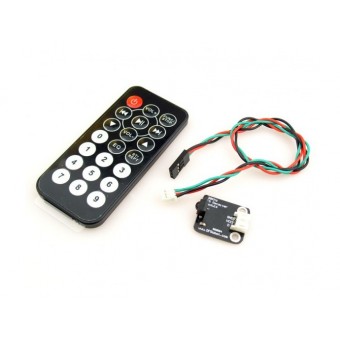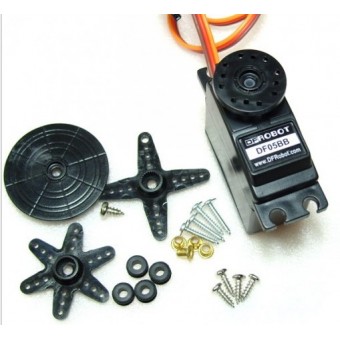 ---
Below the version full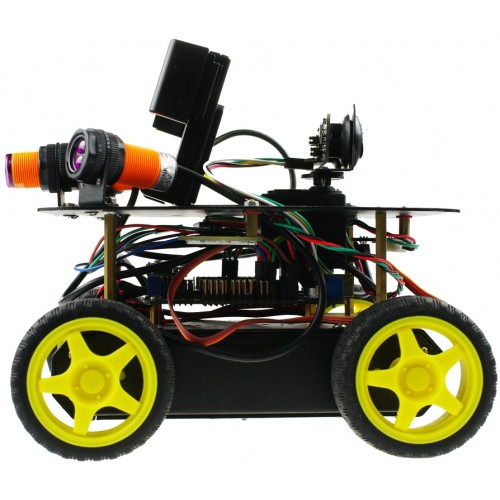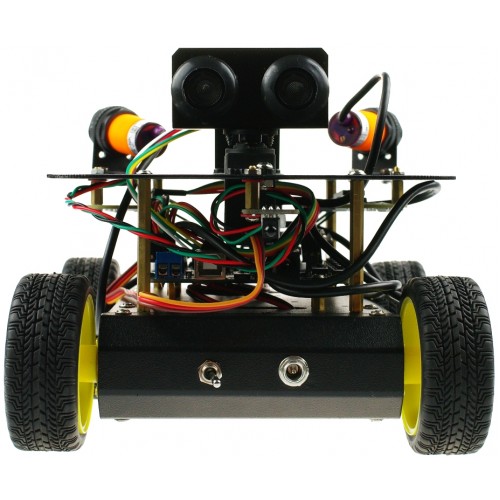 Spedizioni

24h/48h/72h


Spedizioni in tutto il mondo
con tariffe ridotte
Info line
orario continuato
dal lunedì al venerdì
10:00-16:00


(0039) 06 76971136
Le informazioni riportate su robot-domestici.it possono essere soggette a modifiche senza preavviso, alcune immagini sono a titolo indicativo.
Tutti i marchi citati sono di proprietà delle rispettive case.
ROBOT DOMESTICI INDUSTRIES di ARMANDO PALIANI - Via Cornelio Labeone, 76 - 00174 Roma (RM)
P.I. IT12960231004 - C.F. PLNRND74R03G763Q - REA di Roma n. RM 1413309
CODICE UNIVOCO PER LA FATTURAZIONE ELETTRONICA: KRRH6B9
Telefono 06 76971136 - Fax 06 62283886