XAircraft X650 Carbon 8 motors
XAircraft X650 Value (8 motors , Carbon Firber) Value (8 motors , Carbon Firber)
COD :
RUAV1203050326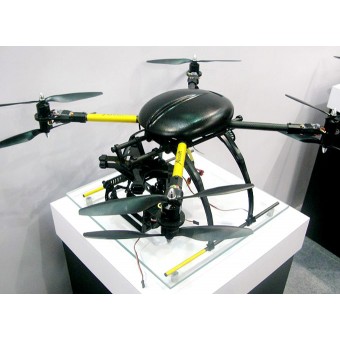 Chiedi informazioni per questo prodotto (Ask a question about this product)
---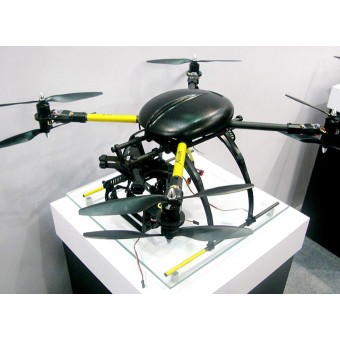 X650V-8 has greater payload capability for Point and Shoot Cameras and Mini HD Camcorders ALSO with more flight time! More stable in higher winds using our NEW Lower Pitch Props and flying with Higher RPMs. New landing gear with good malleability can absorb more shock while landing.
X650V8 has all the outstanding characteristic of X650V4 - it has adopted the same fuselage, flight control, brushless motor, ESC and propeller as X650V4. The only difference is that X650V8 has 8 brushless motors and thus can provide stronger load capacity. X650 V4 users only need to order 4 brushless motors, 4 ESC and 4 propellers to upgrade X650 V to X650 V8 immediately! Of course,  Value-8 can also be downgraded to Value-4. In this way, it can help save electricity and give more flight time.
Optional: Adjustable mounting for camera mount and battery mount. With better view angle for AP/AV, and easily adjustable Center of Gravity for the whole machine
X650 Value-8 standard configuration
1x X650 V8 frame and Landing gear
8x New Outrunner brushless motor
8x 10A brushless ESC
4x 10" Positive-propeller
4x 10" Negative-propeller
1x XAircraft FC1212-S Flight controller
1x XAircraft AHRS-S Attitude sensors
1x XAircraft USB-Link to PC line
1x XAircraft Debugging software
Documents
Optional parts(not included)
1x XAircraft GPS+Compass (E1012+E1013)
1x CMGOPRO-TP(For Hero Gopro) or CM130C-TPS(For Card Camera) 2-axis Camera Mount
Items not included but necessary
More than 6 channel radio control
3S or 4S/20C/2200~5000mah LI-PO Battery
Spedizioni

24h/48h/72h


Spedizioni in tutto il mondo
con tariffe ridotte
Info line
orario continuato
dal lunedì al venerdì
10:00-16:00


(0039) 06 76971136
Le informazioni riportate su robot-domestici.it possono essere soggette a modifiche senza preavviso, alcune immagini sono a titolo indicativo.
Tutti i marchi citati sono di proprietà delle rispettive case.
ROBOT DOMESTICI INDUSTRIES di ARMANDO PALIANI - Via Cornelio Labeone, 76 - 00174 Roma (RM)
P.I. IT12960231004 - C.F. PLNRND74R03G763Q - REA di Roma n. RM 1413309
CODICE UNIVOCO PER LA FATTURAZIONE ELETTRONICA: KRRH6B9
Telefono 06 76971136 - Fax 06 62283886