Secure Boot 8GB microSD for Raspberry Pi
COD : SF-COM-16899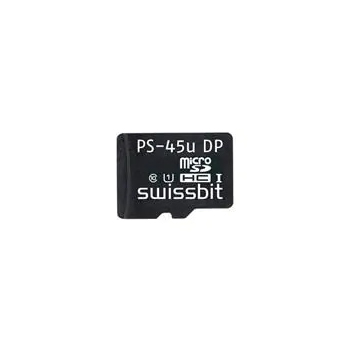 Swissbit Secure Boot Solution for Raspberry Pi consists of PS-45u DP microSDHC memory cards and PU-50n DP USB flash drive. These memory devices feature Raspberry Pi boot loader protection, user data encryption and boot code, authentication, and many configurable security policies. The PS-45u memory cards offer a sequential read speed of up to 17MBps and a sequential write speed of up to 13MBps. The PU-50n USB flash drive provides a sequential read speed of up to 100MBps and a sequential write speed of up to 25MBps. These memory devices are used in key applications such as IP protection, theft protection, and license control by providing a unique ID (with NET policy).
Features:
Protecting Raspberry Pi boot loader (works with Raspberry Pi 2 and 3B+)
Authentication is performed during the Swissbit customized pre-boot phase to unlock access
Encrypting user data and boot code with AES 256bit to protect licenses, know-how, and IP
The boot image can be set as read-only to prevent unauthorized modification
-40°C to 85°C operating temperature range
Restricting the access to data on the card by various configurable security policies

PIN – check a PIN entered via a keyboard
USB – check the presence of a USB authentication device (requires a Swissbit USB PU-50n "Raspberry Edition")
NET policy – check the presence of an authentication server in the network (requires an additional RaspberryPi as a server)
Documents:
Ultimo Aggiornamento: 25/11/2020 22:22
Immagini
Le informazioni riportate su robot-domestici.it
possono essere soggette a modifiche senza preavviso, alcune immagini sono a titolo indicativo.
Tutti i marchi citati sono di proprietà delle rispettive case e produttori.

Sede legale
ROBOT DOMESTICI INDUSTRIES di ARMANDO PALIANI - Via Cornelio Labeone, 76 - 00174 Roma (RM)
P.I. IT12960231004 - C.F. PLNRND74R03G763Q - REA di Roma n. RM 1413309
CODICE UNIVOCO PER LA FATTURAZIONE ELETTRONICA: KRRH6B9
Tel. (+39) 06 76971136 | e-mail: info@robot-domestici.it