Atom Node - Black Alloy Limited Edition
COD : SE-ARD05313P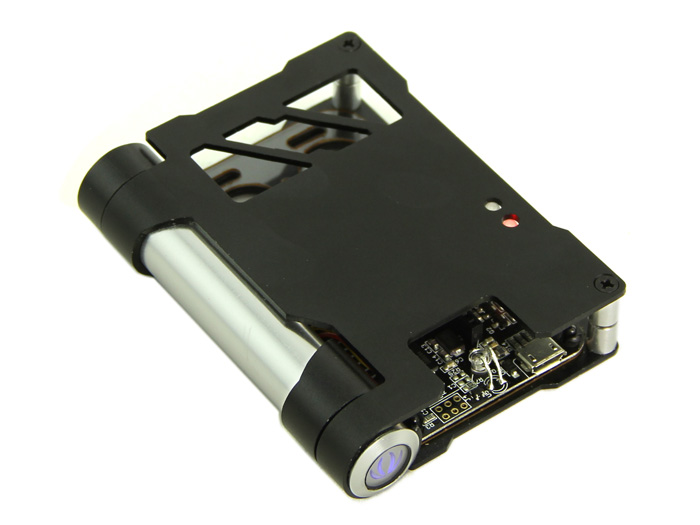 Atom Node is a IoT platform, which intellectualize its surroundings. Atom Node can support serveral Grove sensors and actustors to gather physical data and actuat certain action. Atom Node needs to be configured before putting into use. After configration, several modules can gather and transmit data wirelessly through RFBee. Besides, with a rotating shaft and universal framework, the pretty, easy open-closed and pragmatic shell can satisfy customer's applications in different working environments.
A Sensor is an electronic object that gets physical values from the environment. For instance, a Grove-Temperature Sensor reads temperature data and transports it to Node.
An Actuator makes some certain actions. As an example, Grove-LED will blink when a HIGH level is sent to it.
Features
Mobile devices/Apps centered configure
Open Source
Flexible wireless networks topology from Ad-hoc to mesh
Built-in battery
A variety of Indicators, Easy to distinguish the work state
Skin-Skeleton-Gut philosophy
Documents
Ultimo Aggiornamento: 08/07/2020 01:03
Immagini
Le informazioni riportate su robot-domestici.it
possono essere soggette a modifiche senza preavviso, alcune immagini sono a titolo indicativo.
Tutti i marchi citati sono di proprietà delle rispettive case e produttori.

Sede legale
ROBOT DOMESTICI INDUSTRIES di ARMANDO PALIANI - Via Cornelio Labeone, 76 - 00174 Roma (RM)
P.I. IT12960231004 - C.F. PLNRND74R03G763Q - REA di Roma n. RM 1413309
CODICE UNIVOCO PER LA FATTURAZIONE ELETTRONICA: KRRH6B9
Tel. (+39) 06 76971136 | e-mail: info@robot-domestici.it